Sponsors

Pure Fishing, headquartered in Spirit Lake , Iowa , U.S.A. , is the world's largest fishing tackle company. Our global manufacturing, sales and marketing organization includes over 1,400 dedicated coworkers and six regional operating centers worldwide.

But to us, fishing is much more than just a business, it's a passion we share. It's about nature and the outdoors, the water, the excitement and the good times in the company of family and friends. Through our portfolio of leading tackle brands including Abu Garcia®, Berkley®, Fenwick®, Johnson®, Mitchell®, Red Wolf® and Spider® products, Pure Fishing is dedicated to helping anglers everywhere have more fun catching more fish!
Website: http://www.purefishing.com/menu.cfm?CFID=1486046&CFTOKEN=50845056

The success of Mercury Marine has not occurred by chance. Since the company was founded in 1939, Mercury has consistently emphasized quality, innovation and reliability. That pledge remains as strong today as ever. Mercury Marine, a division of Brunswick Corporation of Lake Forest , Ill , began as the Kiekhaefer Corporation of Cedarburg , Wis. , when Carl Kiekhaefer and a small but dedicated staff of employees sought to design and produce the best possible boat engine.
As each goal was accomplished, it was replaced by more.That tradition has resulted in a literal embodiment of the Great American Dream. From a modest and inauspicious start, Mercury has grown into an industry leader recognized worldwide for its ability to foresee and fulfill the needs of its consumers. Its product brands include Mercury and Mariner outboards, Mercury MerCruiser sterndrives and inboards, Mercury Racing products, Mercury Precision Parts and Accessories, Mercury and Typhoon propellers and Mercury Jet Drives.
Mercury is the world's leading manufacturer of marine propulsion systems. Since the very beginning, Mercury has set the standards for the industry. When pending outboard emission standards challenged the industry, mercury took the lead in redesigning its product to reduce emissions and to not only meet, but also exceed the new standards. The OptiMax outboard engine concept was created to deliver exceptional performance from a two-stroke outboard with a completely new technology. With an average of 45 percent better fuel economy and smooth, smokeless, misfire-free operation, the OptiMax models were - and are - the benchmark for new-technology two-stroke outboards.
Website: http://www.mercurymarine.com/

Ranger boats, today, are the finest ever built and whenever I see one being towed down the road, I get a lump in my throat because I know the owner is driving the best boat made and that he will be comfortable, safe and proud of his Ranger.

Since we began in 1968, Ranger boats have been designed by fishermen and built and tested by fishermen, for fishermen.

Although we build boats, what we really sell is reliable pleasure for our customers. We care about the quality of our products and the satisfaction of our customers, and we serve our customers both before and after the sale, because they are 'the Ranger family'.

We always remember that our customers work hard for their money and in their free time, deserve a boat that is beautiful, comfortable, consistently reliable and has the best resale value in the industry.

We've always known that any success Ranger has had came as a result of the people at work designing and building our boats. It amazes other companies today to realize how many of our employees have been with Ranger for their whole working careers. So many of our people have given the best part of their lives to Ranger and we appreciate them so much.

If you take care of your people and treat them right ... and take care of your customers and treat them right ... the company will continue to be successful.

We are fortunate to live in a country where there are no limits, a country that will let you go as far as you want to go. People ask me how long our boats last and I'm pleased to be able to tell them that I don't know yet ... our first boats are still out there fishing after 30 plus years.

We hope you'll test-drive a Ranger soon. It's a cozy, safe feeling to be part of the Ranger family.
Website: http://www.rangerboats.com/pages/index/index.cfm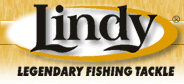 Since the original Lindy Rig revolutionized live bait fishing 37 years ago, Lindy has been synonymous with progressive angling and trendsetting fishing tackle. We continually add more fish-catching "rig" and "jig" to 21st century fishing!
Our 2005 catalog features ahead-of-the-pack weaponry—like our many Thill Floats; X-Change spinners, components, and bottom-bouncers, Dave Genz ice fishing lures, No-Snagg sinkers, hooks, and rigs, improved Nite-Brite lighted slip floats, Tiger Tubes and E-Z Tube Weights, and our hot line of Old BaySide soft plastics. Techni-Glo colors add visual firepower to our awesome fish-catching arsenal.
Lindy's key trait remains frontier-crossing innovation for all seasons and diverse waters. Our '05 additions—like Carolina Mag Weights and the M/G Muskie Tandem, new soft plastic Munchies Tiny Tails and Frostee Jigging Spoons—target fish across the species spectrum, from walleyes to panfish, from bass to steelhead, from big pike and muskies to ice-bite perch!
Lindy quality angling accessories—including Fish Handling Gloves, Lindy Rigger and X-Treme Rigger leader organizers, Tazer glow-energizers, and Marker Buoys, to name a few—help make this website the ultimate one-stop fishing tackle source!
Lindy Legendary Fishing Tackle—where breakthroughs are a longstanding tradition
Website: http://www.lindylittlejoe.com/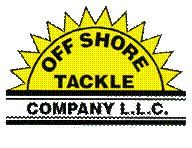 Quality Products, Quality Promotions, and Quality People,
Make Off Shore Tackle Company, LLC and Riviera Downrigger Corporation
"Your Leaders in Trolling Technology"
Website: http://www.offshoretackle.com/

Our firm is comprised of highly knowlegeable attorneys focusing in the areas of work-related injuries, divorce rights, personal injury, real estate, and Jones Act.


Anheuser-Busch Wholesalers, together with 12 breweries and a vast network of shippers, provide the most extensive and effective beer distribution system in the brewing industry. Refrigerated warehouses and computer-based inventory systems make sure our Retailers and Customers get the freshest, highest-quality beer available anywhere.
Website: http://www.abwholesaler.com/SUPERIORBEVERAGE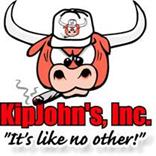 KipJohn's Gourmet Jerky is an exciting and quickly rising new company, that offers the most discriminate and "choosey" beef jerky enthusiasts, an absolutely "like no other" taste and texture experience.
Let us share KipJohn's story. Kip and John are neighbors and best friends. About four years ago, in an effort to create just for themselves, a genuinely better tasting beef jerky than what was available in stores, Kip and John began to experiment with the most top quality of ingredients, including freshly sliced garlic, and freshly ground black pepper, as well as the finest slices of beef they could find. And find an awesome favor, they did!
It didn't take long before family and friends, who were lucky enough to be given samples of this delicious new creation, were demanding "More!" and offering to pay for it. This "out-of-control" demand for Kip and John's fabulous jerky resulted in the formation of KipJohn's Incorporated. This family-owned company now offers the public a chance to enjoy their, (as their logo attests), "It's like no other!" beef jerky.
Kip and John are proud of their product, and with good reason. Available in genuinely mouth-watering Bar-B-Que, and "knock your socks off" Garlic Pepper, this newly incorporated company established in 2003 is already selling in over 325 locations, and growing daily.
Their success has motivated Kip and John to release delectable "BBQ Pork Sticks", "Mild Beef Sticks", "Hot & Spicy Beef Sticks" and "Burn'n Beef Sticks" as an exciting addition to the KipJohn's Gouirmet Line. Come and share our most recent addition.
KipJohn's has opened their own store. "KipJohn's Gourmet Jerky, Specialty Foods and More." No only do we have our Beef Sticks, Pokr Sticks, and Wild Game Sticks available, but you can come in and try our salsas, sauces, dipping mustards and sauces, flavored nuts, and more. Gift certificates, Gift Baskets, Gift Cards for Birthdays, Holidays, and special occassion gift ideas. Saturday is "Saturday Tasting" where you can try these wonderful items.
Give KipJohn's Gourmet Jerky a try, and you'll be added to a growing list of happy customers who say, "It's like no other!"
Phone: 1-800-KIP JOHN
Website: http://www.kipjohnsjerky.com/

Canoe and Kayak Rental Service
Rent a canoe or kayak and enjoy a leisurely float down the Fox River
Canoe and Kayak Shuttle Service
Bring your own canoe or kayak to our location and let us shuttle you
3.5, 6.5 and 10 mile trips starting at our location on the shore of the Fox River in Montgomery
Located at Mill and River Streets, Montgomery , Illinois
Phone: (630) 801-9684
Website: http://www.waterdogink.com/
Fox Valley Guide Service
If you've never witnessed the sunrise over a field spread of goose decoys… or experienced the anticipation of the first flight of geese… well , you just don't know what you're missing!
Fox Valley 's friendly and experienced guides are deeply committed to ensuring your waterfowl experience is safe, enjoyable, and productive.
Win a hunt for two in Fox Valley Guide Service's Early Bird Drawing! Call Jeff Norris for details at (630) 264-1802.
That's Fox Valley Guide Service.
Call today at (630) 264-1802 or email Jeff at: comekillgeese@comcast.net